#StopHazaraGenocide Event Happening in Vancouver.
Sadly the Hazara genocidal killing volume has increased significantly since last summer when Talibal took control of Afghanistan.
The most recent hearth breaking brutal attack happened on Kaaj Education center in Western Kabul in a Hazara Residential neighborhood killing teenage school students mostly girls age 14-18.
There are many evidence that the Taliban are behind Hazara killings.
To raise our voices and awareness ;
We, The Hazara diaspora in Greater Vancouver Canada are holding a peaceful protest against Hazara Genocide in Afghanistan this coming Saturday October 8th.
time : Saturday October 8th @ 2-4 PM
location: Infront of Vancouver Art Gallery at Georgia st side in Downtown Vancouver
Please join us if you can..
Here is the summary of Hazara's genocide since last year .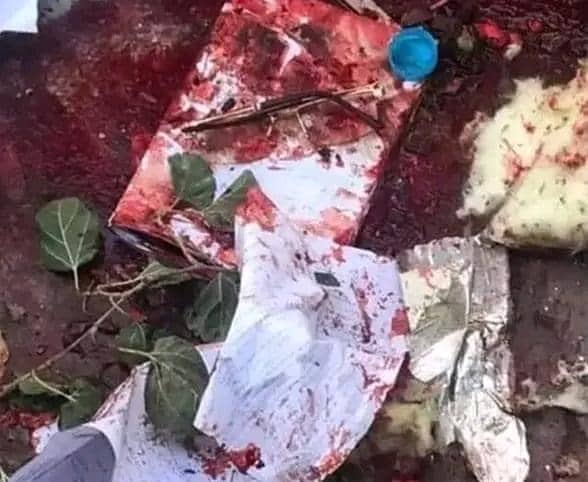 30-Sept-2022 Kaaj educational center west Kabul, Killed at least 53 and injured 100 +
06-Aug-2022 Bomb explosion in the Pol-e-Sokhta area of West Kabul. killed 13 civilians and injured 27 others.
05-Aug-2022 Bomb explosion in the Sar-e-Karez area of West Kabul. killed 25 civilians and injured 30 others.
26-June-2022 Taliban gunmen killed six Hazara civilians and wounded two more in Ghor Province.
25-May-2022 Three magnetic bombs exploded in a TownAce minibus in Mazar-i-Sharif. killed 09 civilians, and injured 15.
24-May-2022 Magnetic bomb in a Toyota Town Ace killed 4 and injured 8 others in Naqqash area of Barchi, West Kabul
30-April-2022 Magnetic bomb blast in Toyota Coaster near Dehbori Squire killed 3 passengers
28-April-2022 Magnetic bomb blast in mini-bus in Mazar-e-Sharif – killed 11 civilians,and injured 13
27-April-2022 Dara-e-Suf district, Samangan province North Afghanistan killed 5 Hazara coal miners
21-April-2022 Se-dokan quarter in city of Mazar-e-Sharif – 28 killed and dozenes injured in bomb blast.
19-April-2022 Abdurahim Shahid School – Killed 25 and injured tens other
01-April-2022 Jibrail-e-herat – 6 killed and 25 injured in a bomb blast at a playground –
22-Jan-2022 Haji Abbas-e-Herat – Bomb blast in local bus killed 7 and injured 10 other.
17-Nov-2021 Magnetic bomb blast in minibus in "Shahid" intersection in Zone 3 Kabul, killed 2 and injured 7.
17-Nov-2021 Magnetic bomb blast in TownAce minibus in "Naqash" area in Barchi, Zone 13 Kabul, killed 4 and injured 2 people.
13-Nov-2021 Magnatic bomb-blast in a minibus in Mahtab-Qala Barchi, West Kabul, killed 4 civilians
08-Oct-2021 Kundoz – Explosion in Mosque in Sayedabad, Kunduz province – killed 68
23-Oct-2021 Khedir Daykundi. Taliban attacked one of Daykundi's villages called Khedir, and killed 14 civilians
30-July-2021 Jaghori – A 8 years-old child killed by Taliban's Mortar firing on Hoothqol…
15-July-2021 Malistan – 51 civilians killed under Taliban attack on villages of Malistan district, Ghazni province, Afghanistan
10-July-2021 Shirdagh Malistan. 4 civilians killed by Taliban in the village of Khoshhal, Shirdagh Malistan, Afghanistan
12-June-2021 Two explosions of magnatic bomb on a minibus, killed 7 and injured 6 others.
03-June-2021 Explosion in Minibus in Pool-e-Sokhta killed 4 and injured 7 others
01-June-2021 Explosion in a Toyota Coaster van in Sar-e-Karez, West Kabul killed 10, injured 12. Unknown
08-May-2021 Sayed-o-Shuhada Public School, West Kabul. Killed 85 Students, injured 147.